We are a company dedicated to home textiles– mainly – bedspreads, kitchen cloth, decorative pillows and throws.

With family backgroundour company is born from an important legacy of history and knowledge specialized in the home textiles sector.Founded in 1990, Sotegui – also known as Sociedade Têxtil de Guimarães – besides producing and selling it's own products,which combine high quality raw materials with innovation, also sells in private label. The results satisfy the needs of a very demanding market.

We are guided by the quality of our raw material, inovation and design. The steady and efficient answer we provide as well as our permanent bet in last generation machinery make Sotegui a reliable supplier.

Our products are spread all around the world in countries such as Spain, The Netherlands, Poland, Denmark, Germany, Greece, Colombia, Mexico and USA. We idealize, produce and sell all kinds of home textiles and we are very proud of our customers. home textiles e orgulhamo-nos de a nossa carteira de clientes englobar reconhecidas marcas de home textiles.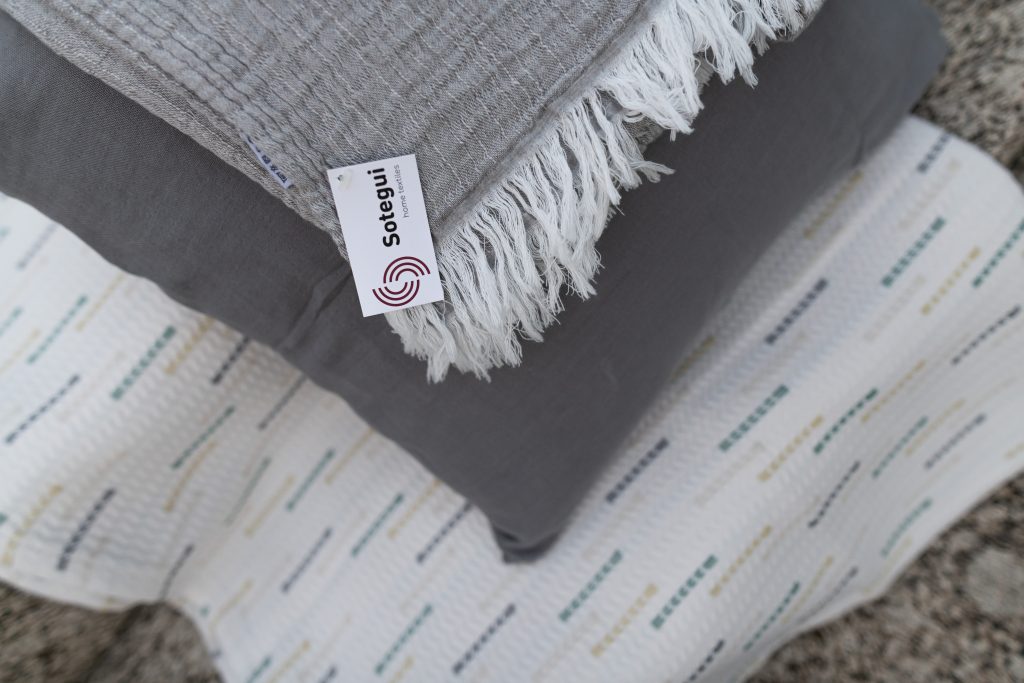 With more than 30 years of experience in the international market Sotegui is a company who always try to improve and adapt to different realities.
Our products are a reflexion of our commitment with the costumers, allying quality to the best price.
We make bedspreads, blankets, throws, decorative pillows and tablecloth, cobertores, mantas, almofadas e toalhas de mesa using the best raw materials without ever neglect the environment and the well being of our employees.
Our goal is to have a little bit of Sotegui inside every house. To achieve it we count with a young team guided by a lot of know-how from the experience the company always had.
We want to expand to new markets and fidelize our costumers even more, making the product "made in Sotegui" a reference.